Critical Links: January 30th, 2015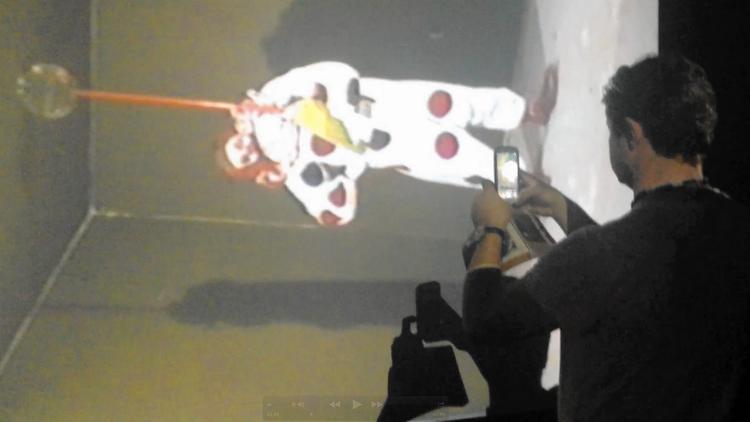 "It is one of several works of film and video you can find online that are part of the Art Institute's collection. Only recently have they been organised - unofficially - into a single YouTube playlist, courtesy of Chicago-based critic Kevin B. Lee, who is pursuing graduate studies at the School of the Art Institute of Chicago. This is not the first time Lee has found himself hurtling down a YouTube rabbit hole. Last year he made a film called Transformers: The Premake, which is a cunning critique of the blockbuster and its director Michael Bay, made up of video scraps shot by fans stalking the film's on-location action."
Nina Metz in The Art Institute video collection is on YouTube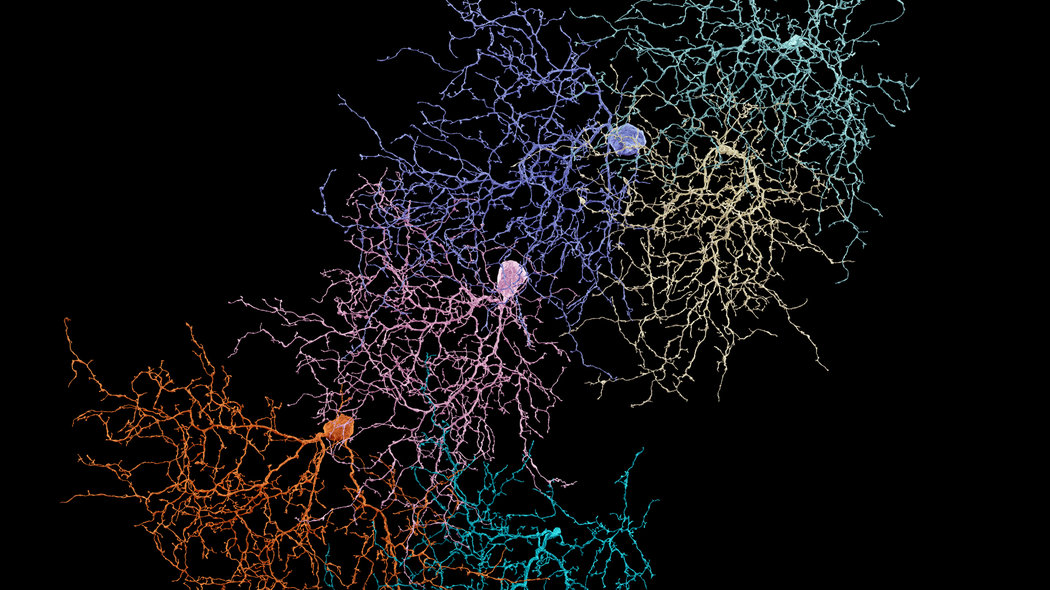 "What makes the connectome's relationship to our identity so difficult to understand, Seung told me, is that we associate our "self" with motion. We walk. We sing... "It seems like a fallacy to talk about our self as some wiring diagram that doesn't change very quickly," Seung said. "The connectome is just meat, and people rebel at that."
Gareth Cook in Sebastian Seung's Quest to Map the Human Brain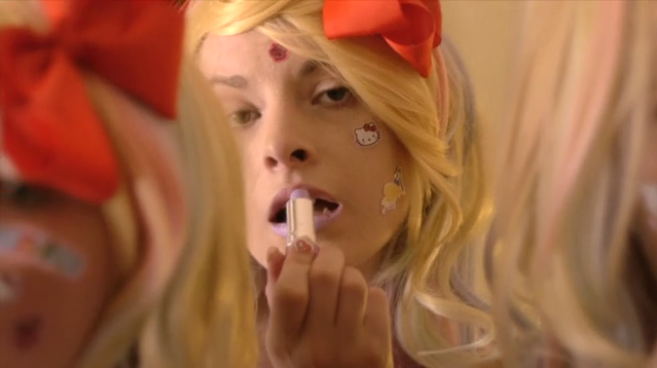 "Body Anxiety is a statement in itself. It is a challenge to keep questioning our views on the work of female and gender-queer artists, even when we think we have already questioned them enough. If, for example, video diaries and selfies of young female artists are being treated as common and meaningless, or less important than larger-scale works, then we haven't."
Josephine Bosma in "Body Anxiety:" Sabotaging Big Daddy Mainframe, via online exhibition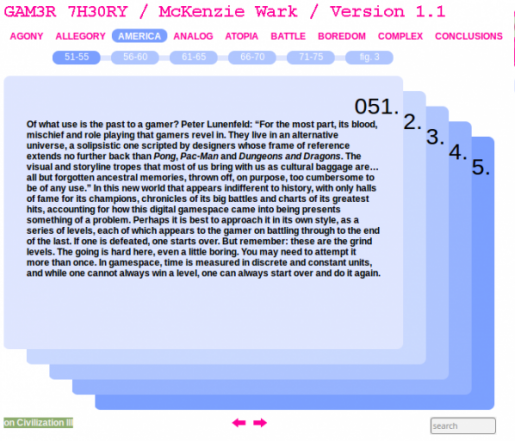 "GamerGate looks among other things like a reactive movement among people who really want the neoliberal utopia in all its actual neofascist and misogynist glory to not be exposed as different to everyday life. When women gamers or game journalists stick their hands up and say, "hey, wait a minute", they just want to mow them down with their pixelated weapons. So the paradox is that as gamespace becomes more and more ubiquitous, the tension between promise and execution becomes ever more obvious."
McKenzie Wark in Capture All_Play - An Interview with McKenzie Wark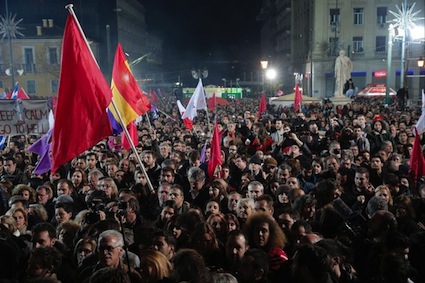 "Since the summer of 2014, the depression has been drawing to a close, helped by the strong performance of the tourist sector. Yet, the damage from troika policies is so severe that growth prospects are appalling. The weakness is manifest in foreign trade, which the IMF expected to act as the "engine of growth". In 2014, Greek exports will probably contract, while imports began to rise as soon as the depression showed signs of ending. This is a deeply dysfunctional economy."
Costas Lapavitsas in Costas Lapavitsas on Greece's future in the Eurozone