The first thing I said when I moved here was that time moves differently. Said everything goes faster but takes longer. Said people walk with their heads down. Said what is isolation?
I found Sleepless Nights by Elizabeth Hardwick months before I came to New York. And I have emails that say: I am about to read a book that will change my life. Or: I can't stop crying. Or: this is the book I want to write. It must have the cover, the vulnerability of the language, or the distant setting that drew me in. It must have been the font or the first few words: It is June. It is June and I've never thought of this month before. It is June and I will die in August. It is June and I am immersed. But I picked up the book and I underlined and cursed and I couldn't read it all at once. I take the book with me from shelf to shelf in city to city. I poise it carefully between two elephant bookends. I close and reopen. It is June.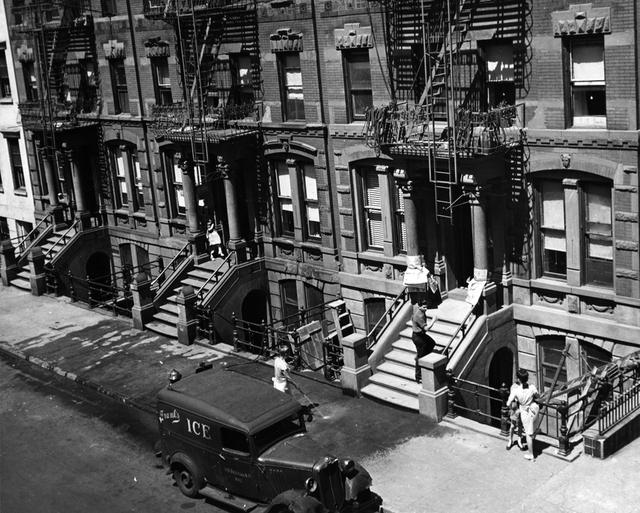 There is nothing new about moving to the city. Whether it's the 20s or the 'oughts, it is the same story repeated: a girl in a dress deboards a bus and takes a long breath of urban air. A musician sleeps in his van. A millennial works at a coffee shop and composes poems on napkins. This has happened for decades. See: The Age of Innocence, The Bell Jar, Catcher in the Rye. Or later: Requiem for a Dream, Rent, Royal Tennebaums. And perhaps now, more than ever, this New York Dream is depicted and dissected. See: Lena Dunham's Girls and Noah Baumbach's Frances Ha.
So, as an idea, Sleepless Nights is unoriginal—it shows us a girl from the south living in New York. But Sleepless Nights has breadth. It is a retrospective non-novel. It is genre-less. Sleepless Nights is multi-faceted. (It has many faces). It is a collection of short stories. It is fiction. It is autobiographical. It is a series of letters. It is terribly sad. It is hopeful. It is philosophical. It is written.
Sleepless Nights is or is not a memoir—it is written in first person about a woman named Elizabeth Hardwick whose life follows the contours of the author's, but it is very much not the author. Still, this woman is so fully-formed that we, as readers, cannot imagine she doesn't exist. She is mean and distant and harsh. She likes birds and loves her mother. She is from the country where there is space and intimacy. She misses the closeness of people, the distance of things. She lives in the city now and watches humans move beneath her window. She has a twin bed and men who call upon her. She is lonely and comforted by that loneliness. Hardwick was 50 when she wrote this, but the book is about a young girl wandering the streets in a trench coat and heels. I told you already, none of this matters.
When we expect the book to be intimate, Hardwick pushes us further away—keeps us at a distance. But Sleepless Nights is, somehow, the most realistic book ever written. This book, like real life, lacks transitions. It tells the story of a woman through the stories of other people. One sentence you are in a club watching Billie Holliday sing and then immediately you are home in bed thinking about love. This book does not apologize for such lack, but instead Sleepless Nights thrives in the in-between—the place where words are everything and nothing, where as soon as you begin to trust the narrator, she abandons you in a city full of billboards.
If Hardwick tells us too much, she would be betraying her project. She gives readers the facts of a situation—she shows us a woman teary-eyed in a fourth floor walk-up, but doesn't tell us what it means. She gives us the aftermath of an affair, but doesn't bother to tell us whom it was with. Hardwick is consistent in her inconsistency. She condenses whole years into a sentence and narratives into a paragraph, but then she'll spend four pages talking about a doctor who once cured her.
Derrida says to give something a genre is to limit it. Genres are self-constituting. Artistic works always exceed the genre in which they are classified. A text participates in a genre, but doesn't necessarily belong exclusively to it. Genre can always exceed the boundaries that bring it into being. Sleepless Nights is, essentially, a book of essays linked by a common narrator. As readers, we seek a story, but it has no plot and myriad settings. Yes, it is based in New York, but mid-book, the narrator takes us back to the south, and then towards the end, we are thrown into other worlds: Holland, Amsterdam. Sleepless Night plays with form and narration—it cannot be defined, and I have no desire to constrain it; I must let it grow. So I keep it on my shelf at eye-level. I keep it where I can see it.
Thumbnail image is from here.