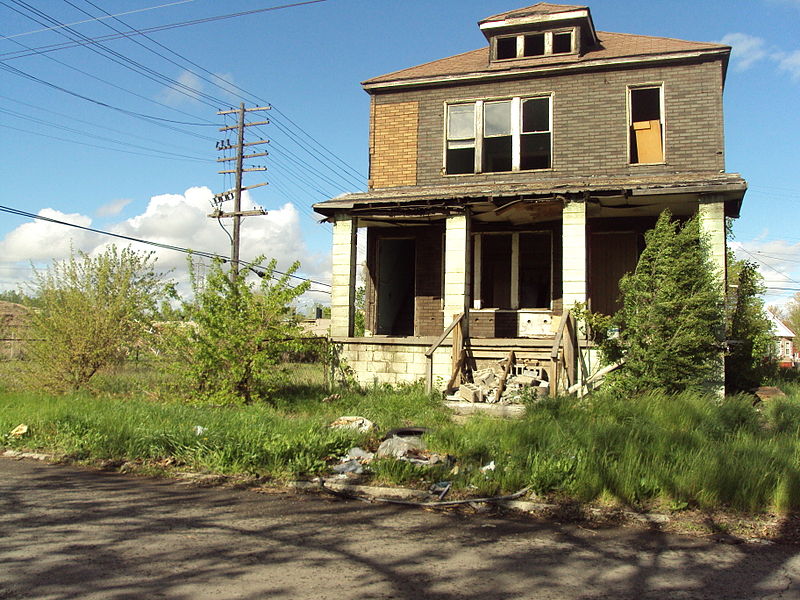 The banks win, homeowners lose
The set-up
We all know the story of how the banking industry deliberately extended mortgages to people it knew could not repay them, so that it could bundle those mortgages, sell them to investors, and then bet against them. Detroit was a veritable showcase of predatory lending, to such an extent that "Between 2004 and 2006, a full 75 percent of mortgages issued in Detroit were subprime."
The scandal
We also all know the story of how the banks got bailed out, with the $700 billion in TARP funds going not to homeowners, not even to the investors (like teachers' pensions) who lost on that rigged deal, but toward covering the banks' own bets against the toxic investments they had peddled. Truly amazing.
The kicker
Of course the banks—whose profits have also rebounded to record rates—still get to foreclose on people. But in Detroit they do so with an added insult. After kicking the homeowner out, they walk away from the foreclosure process. This saves them the cost of the foreclosure proceedings, and it leaves the tax bill for the house in the now-homeless owner's hands. Meanwhile, the city is left holding the bag for an abandoned house rapidly falling into ruin. It's as if the natural depopulation that comes with de-industrialization wasn't happening fast enough, so the banks pitched in to emptying Detroit, through a half-assed foreclosure process whose only goal seems to be eviction. One-third to one-half of the city's lots now sit empty, by the way, and the municipal government is officially withdrawing services from entire sections at a time.