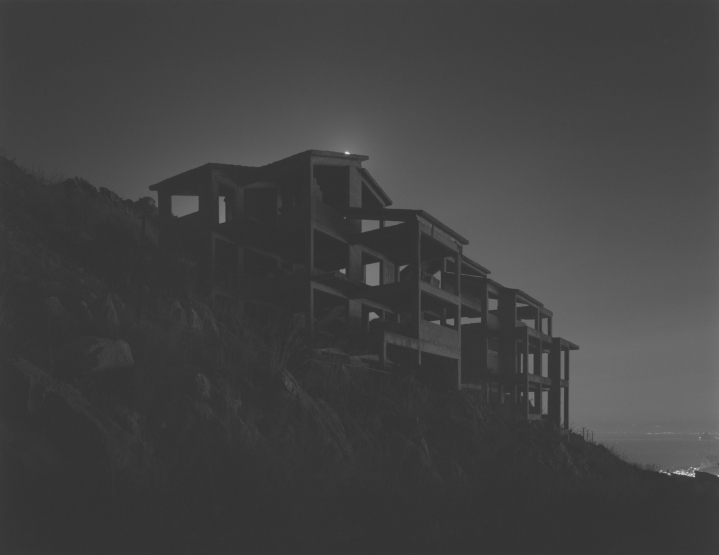 'Frameworks' by Sam Laughlin is a really fascinating project that used the lens to capture the present and compare it with the past. At the same time, it makes a strong social statement. The way in which his photos manage to draw parallels with earlier times and yet make such a bold statement about the current state of our world today is very special.
Across Europe one finds buildings that lie unfinished, some are skeletal in form and purpose. These concrete forms represent a stage in the architectural process that, in their case, may never be completed. Frames with nothing to support languish in their abandonment. Here we see architecture paused; construction has ceased and we are left with the bones of buildings in stasis.

The 19th century pioneers of reinforced concrete construction employed the technique in the classical language of architecture: as a frame comprised of pillars, beams and slabs. Methods have changed relatively little, a classical lineage therefore connects contemporary buildings with the ruins of Ancient Greece.

The parallel is twofold. As each framework remains unfinished for economic or political reasons, they become modern ruins – evidence of an unsustainable need to build that belies our thirst for progress. Our failed constructions attest to a decline, putting the present into historical perspective by mirroring the remnants of old. Constructions that were never buildings are contemporary artefacts, slowly crumbling - Sam Laughlin
Frameworks is a photography project by Sam Laughlin and published by The Velvet Cell in a limited edition of 300. To find out more about the book please visit the website here.