Jessie Daniels is a Professor at the Center for the Humanities at the CUNY Graduate Center, and Professor of Urban Public Health and Sociology.
Daniels' work about race, gender, sexuality and new media has appeared in the journals New Media & Society, Women's Studies Quarterly, Theory in Action, American Journal of Public Health, and Health Promotion and Practice. In 2011, a paper she wrote about race, incarceration and masculinity won the Sarah Mazelis Paper of the Year Award given by the Society of Public Health Education. Her most recent book, Cyber Racism (Rowman & Littlefield, 2009) is widely used in college classrooms. Daniels' next book, Google Bombs, Cloaked Sites and Astroturf: Propaganda in the Digital Era is forthcoming from Routledge.
In addition to her work as an academic, she has also worked in the Internet industry as a Senior Producer at Talk City where she supervised a staff that produced live online events for Fortune 500 clients. Since 2007, Daniels has maintained a scholarly blog (http://www.RacismReview.com) with Joe R. Feagin (past president of the American Sociological Association). In 2010, Forbes Magazine named her one of "20 Inspiring Women to Follow on Twitter." You can find her there at: @JessieNYC.
Here are Jessie's first five...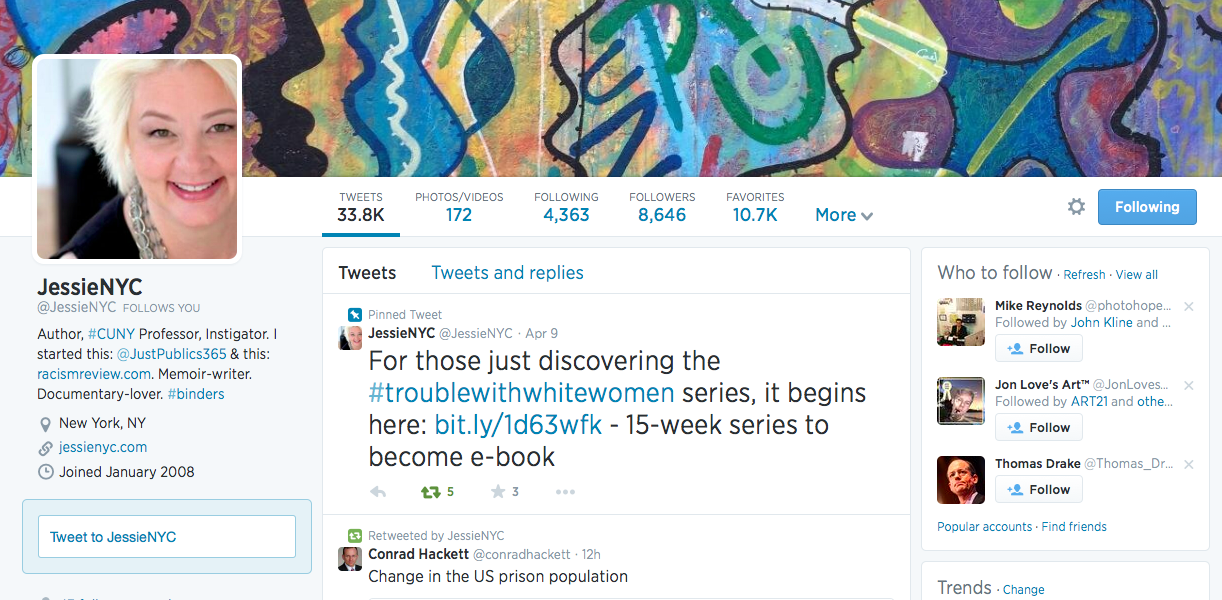 The best aggregator ever, especially for someone like me with wide array of interests - from race / gender, health, cities, higher ed, documentary films and memoir writing, Twitter is the one place I can go to find more about each of those. This the first site I visit each day, and it's the most useful to me by far.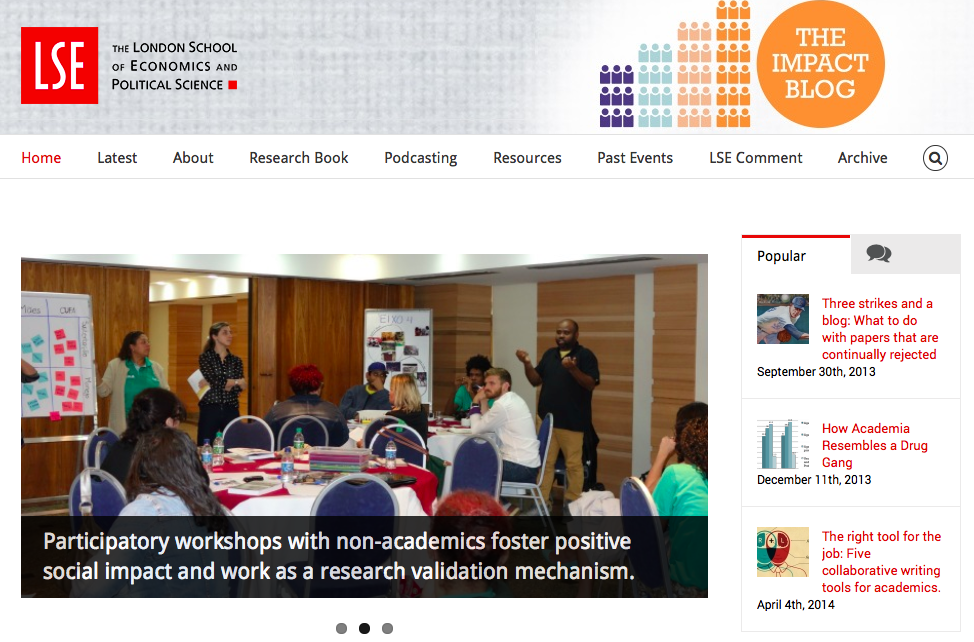 My current obsession: questions about the interface between social media, academia and change that promotes social justice. The folks at the LSE Social Impact blog are doing an excellent job of exploring these issues.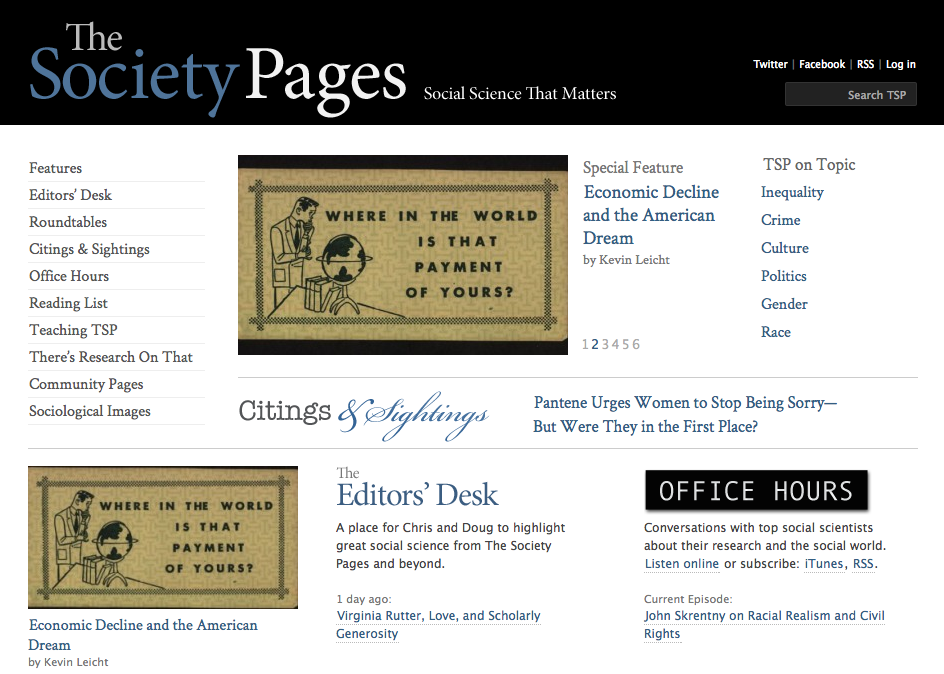 Some of my favorite sociologists blog here, and I always find something interesting.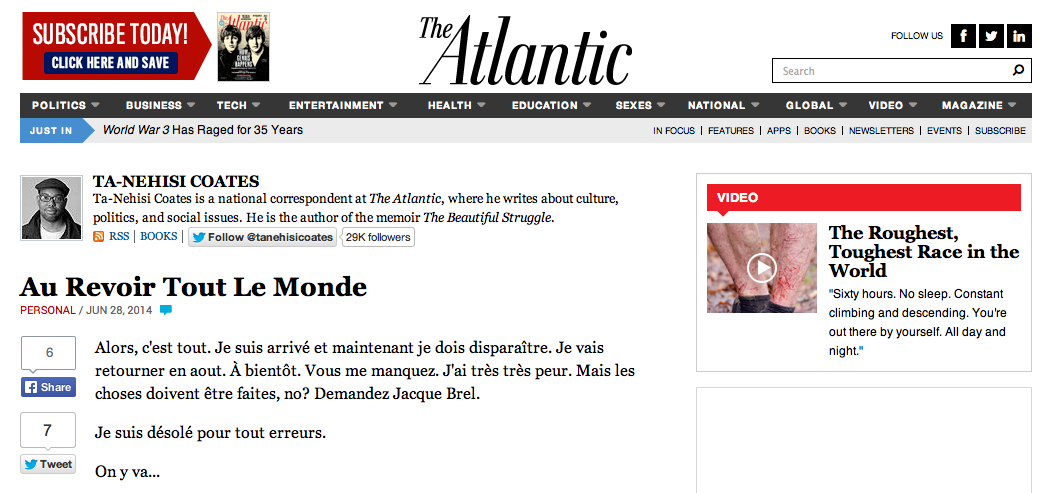 Lots to love over at The Atlantic, especially Ta-Nehisi Coates' eloquent writing and their section on cities.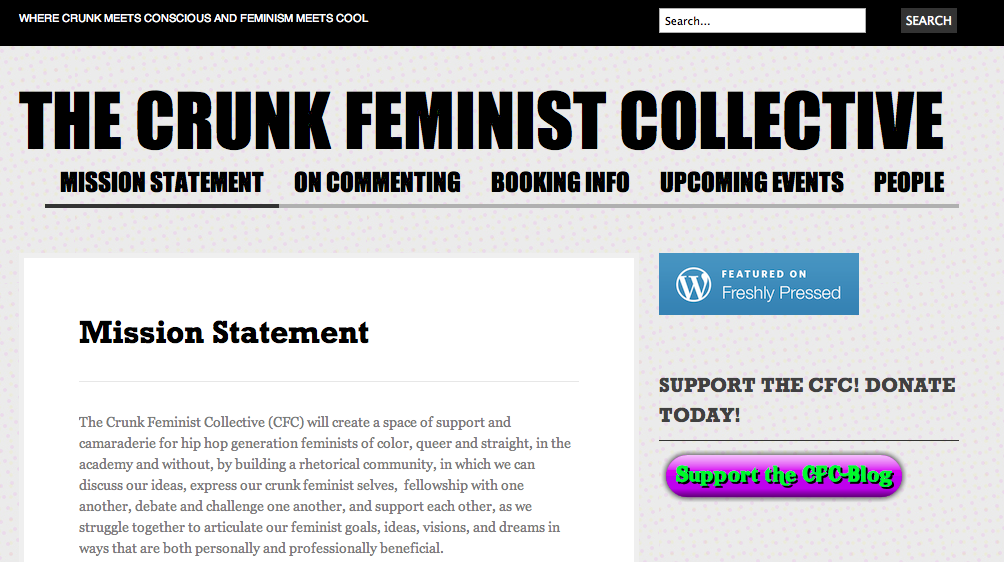 'Hip-hop feminists of color, queer and straight, in the academy and out'...because they give me hope.