Aleksandra Mir was born in Lubin, Poland, in 1967, and is a dual citizen of Sweden and the United States. She received her BFA at the School for Visual Arts, New York in 1992, and from 1994 to 1996 studied Cultural Anthropology at the New School for Social Research, New York. Mir currently lives and works in London, England. Since 1995 her work has been shown in numerous solo and group exhibitions worldwide, including the Venice Biennale (2009), the Whitney Biennial (2004) and the Sydney Biennial (2002). She has held solo shows in Kunsthaus Zurich (2006), Schirn Kunsthalle, Frankfurt (2009) and Whitney Museum of American Art (2011). Her work is included in important public collections such as the Tate Modern, London and Kunsthaus Zürich, as well as the Guggenheim Museum and the Museum of Modern Art, New York.
Here are Aleksandra's first five...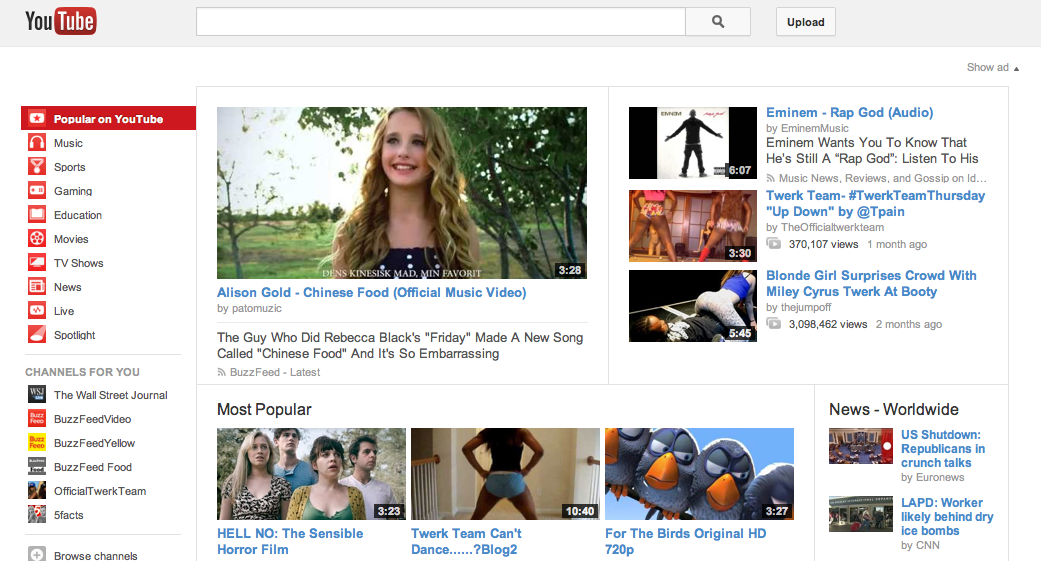 "It will be hard to explain to the grand kids what we did before Youtube came along."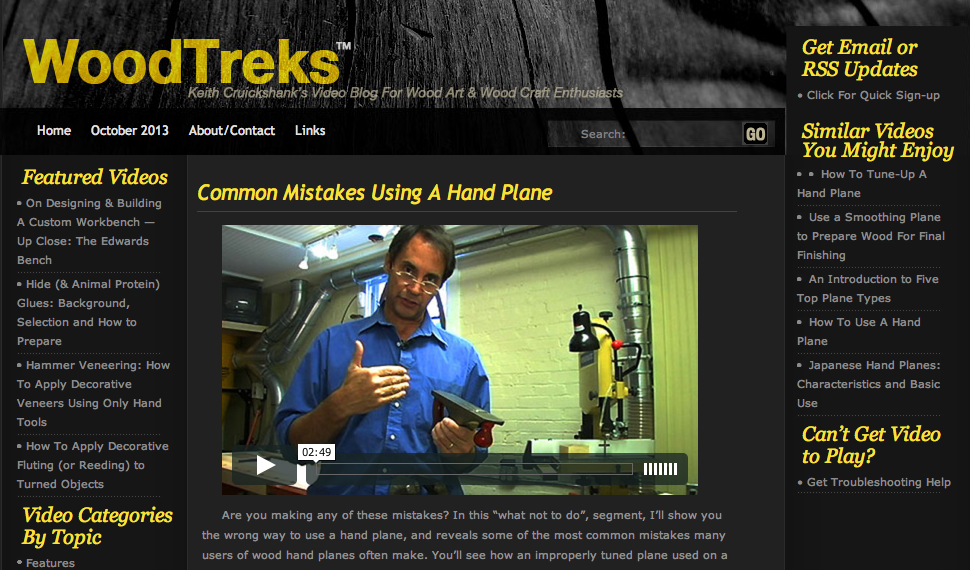 "I have been learning about wood recently and this site keeps me up til 3am."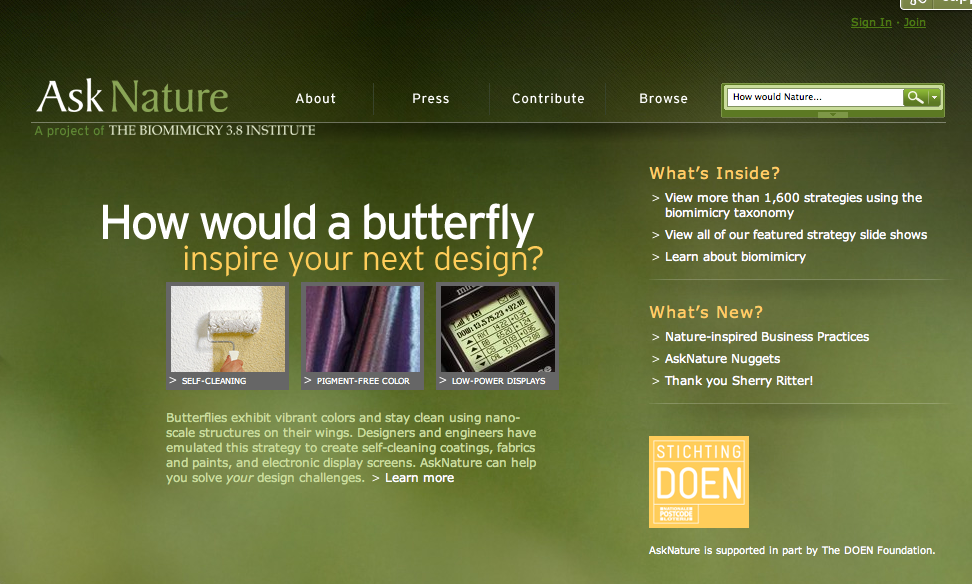 "Aaaaaaaaah!"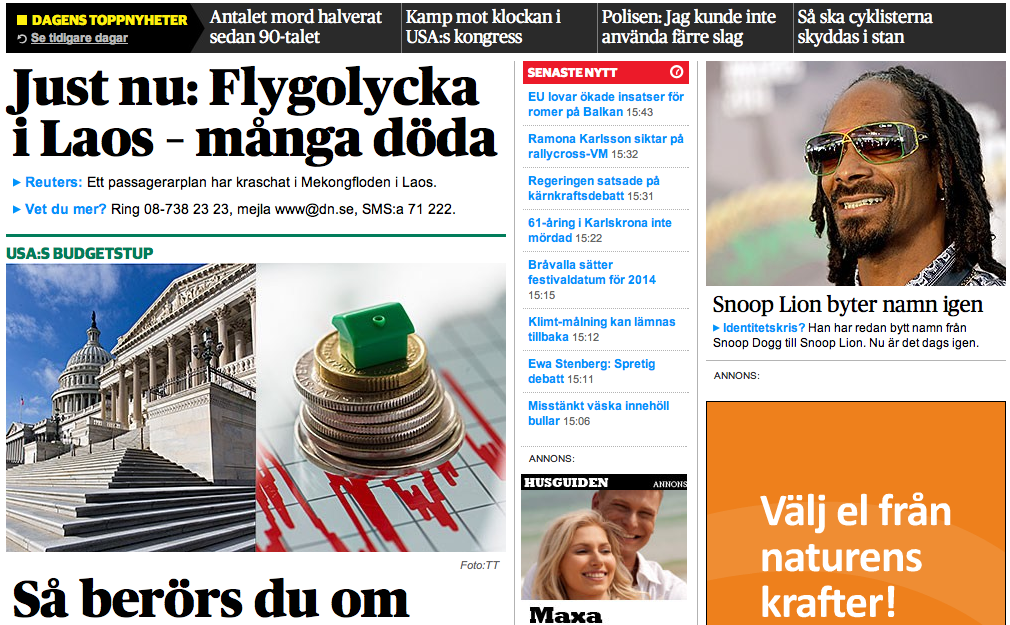 "Although I left Sweden (where I grew up) 23 years ago I still read the local press every day."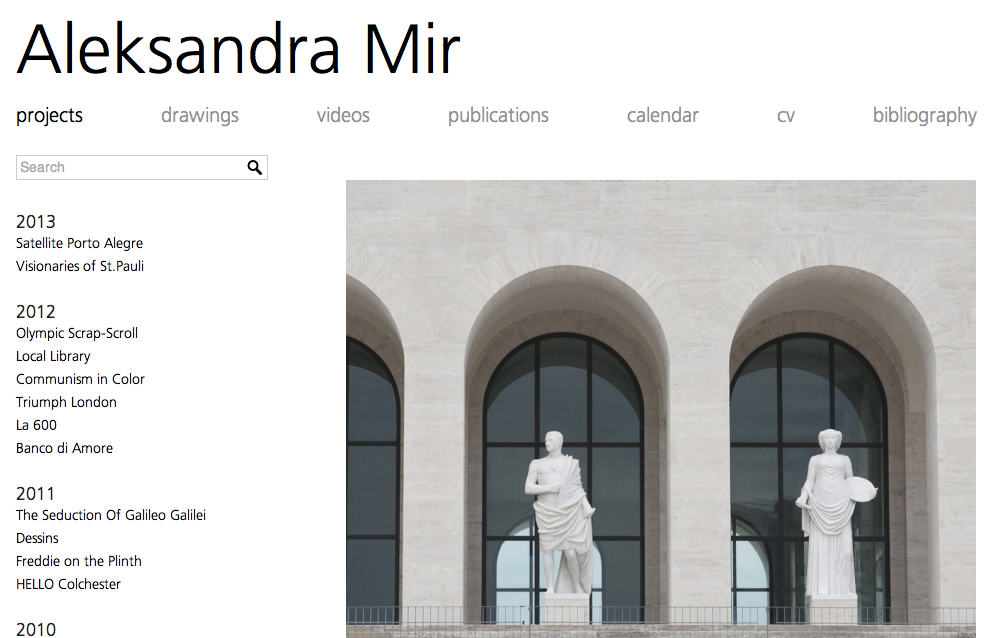 "My own site for reference to 18 years worth of past projects. It is updated almost daily by Edwige Cochois"